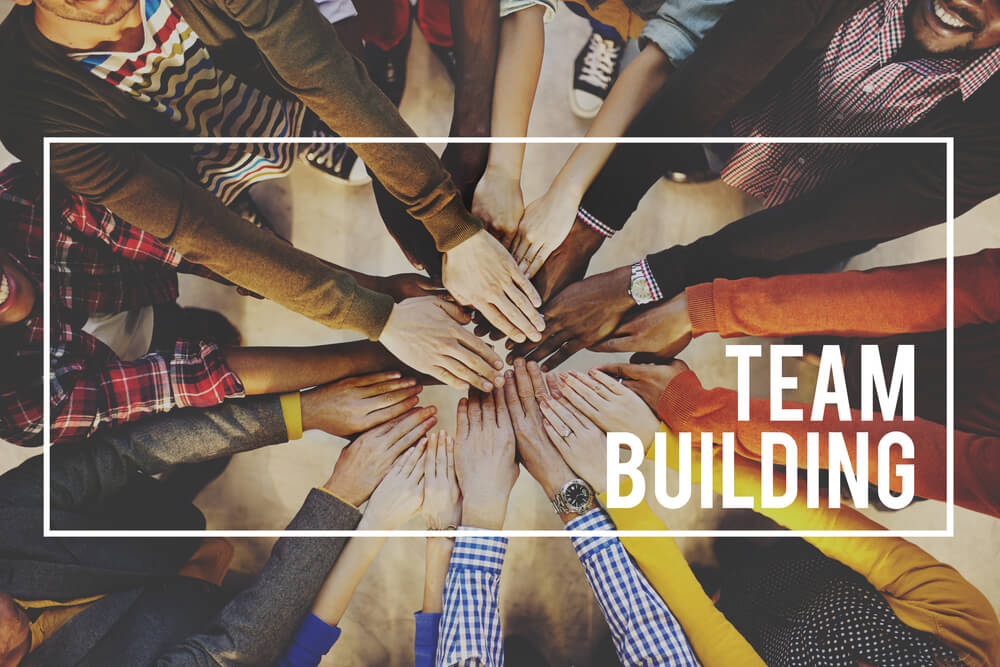 We spend most of our lives at work. Whether we realize it or not, our coworkers and workplace environment plays a significant role in our productivity and general wellbeing. That's why putting time and effort into effective team building activities and events is worth the investment.
Maybe your office consists of several different skill sets or various backgrounds, or you already have a small tight-knit team and just want to let your hair down. Whatever your reasons for building increased camaraderie, there are plenty of team building activities Miami has to offer. If you are looking for Miami team building events, we have just the list for you. Some games can be played anywhere in Miami and others are specific to The Go Game venues.
Find common ground
A great and easy way to build solidarity in your team is through ice breakers. Playing a game of "Who done it" is a fun way to find out interesting facts about your teammates. Each member of the team takes a notecard and writes something interesting they've done or experienced and places all cards in a hat or bowl and shake them up.
Once all the notecards are mixed together, each person will draw one and read it out loud. If they manage to pull their own card, they have to pull another and guess "who done it," while explaining why that person was chosen. The team member only has three chances to identify the individual or the guess is open to the rest of the group.
Play human Bingo
Who doesn't love Bingo? Our thoughts exactly. Playing with people instead of Bingo cards sounds even more fun.
Using Bingo cards or a 5 x 5 grid that resembles a Bingo card, that includes general or specific experiences or hobbies, each person must go and talk with other teammates to find out who is connected to each qualifier. The first person to get five in a row either diagonally, vertically, or horizontally, wins. Be warned that this game requires a big enough place to allow movement and loud cheering.
Blind portrait
This game creates quick bonds and plenty of laughs. In groups of two, teammates sit across from each other with a pen and paper. Both players will draw portraits of one another, without looking down at the paper or lifting their pen. Sounds fun right?
The best part of this game is when everyone puts their pens down to share their Picassos and has a good laugh. The players can even sign the portraits and add a few positive qualities about their counterparts.
The Game Show
Brought to you by The Go Game in Miami, The Game Show is a fun indoor team building experience that will have everyone fully engaged. This customizable live game experience is a mixture of "Family Feud" and "Minute to Win It."
A Go Game team member acts as an emcee and includes versions like "The Price is Right" and "Jeopardy". The game comes with buzzers, giant screens, fun props, and a humorous host.
Secret Agent Man
Have you ever wanted to know what it would be like to be a secret agent? Well, now you have an opportunity to play out your fantasies of being a spy with the affordable Go Game app that requires a secret code. Your team will crack codes, solve puzzles, and discover hidden hints to solve the mystery. The best part is that it is completely flexible, so you can play this game anywhere!
For the games that are mobile, there is a plethora of available venues in Miami that are perfect to play in. Just to name a few, the best venues include Coral Gables and Brickell. Other corporate team building Miami venues where these games can be played include Briza on the Bay, South Florida Event Venues, and the Moore Building.
Just don't forget to bring your game supplies to play Human Bingo and Blind Portrait. These are perfect for any size group and are centrally located to great food. And who doesn't love good food?
Looking for more venues? We'd love to share more places for Miami team building events. Reach out to us today — we're always happy to help.