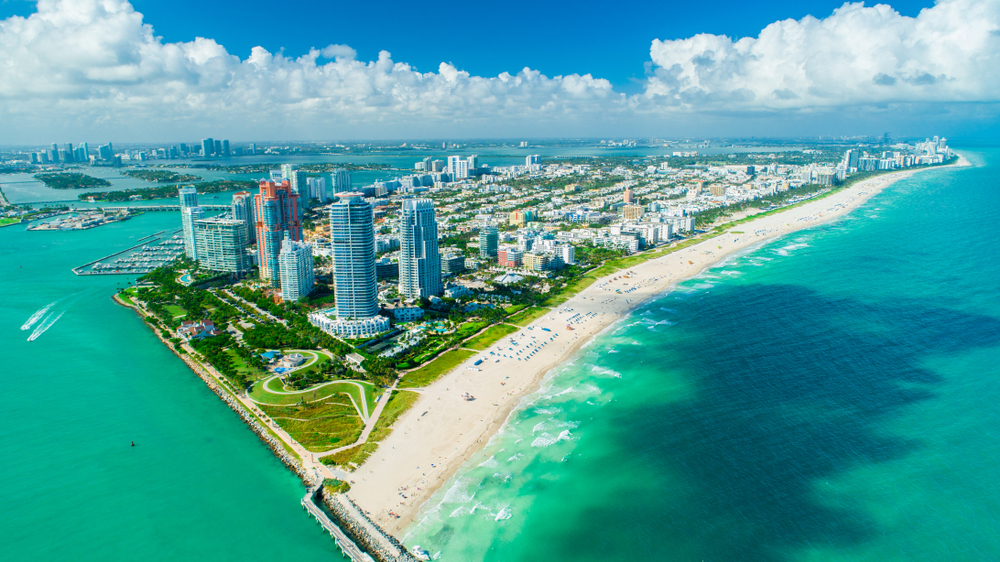 It's getting hot in here! Miami June events are blazing this time of year in more ways than one. No matter if you're looking for an upscale experience or free things to do in Miami, there is no limit to what you can get into.
If you're new to Miami or planning a visit, don't forget to pack the swim shorts, bikinis, and beach umbrella. Not looking for a tan? No worries, we have plenty of other activities that will tickle your fancy and stimulate your senses. Bringing the family along? There are plenty of Miami June events that are kid friendly and fun. Here's a quick snapshot of what's happening in the city.
Miami June Events
Eastern Caribbean Cruise to Amber Cove, Dominican Republic, and Grand Turk
This cruise, brought to you by Carnival Elation, is the perfect getaway for a girls trip, guys trip, or any other reason you could possibly think of for an amazing trip! Spend your vacation in your choice of stateroom featuring beautiful locations and various activities sure to keep you on cloud nine.
If this trip is only for the grown and sexy, then you'll certainly enjoy ATV tours, all white cocktail parties, horseback riding, pajama parties, and so much more.
If you're bringing the kids along, there are plenty of supervised activities for the little ones like video arcades and water slides. No need to bring your passport on this trip. Your birth certificate and photo ID will be sufficient. You don't want to miss this awesome cruise scheduled for June 29th – July 4th. Payment plans are available and rooms are selling out fast.
Old School Latin Block Party
This cultural experience is free to everyone and located at the Shops at Pembroke Gardens on June 1st. Featuring the best in Latin music in the golden age of salsa, this block party is not one you want to miss no matter where you come from. Come by to turn up and dance the night away with two DJs at the Fountain Plaza, hosted by Nuevolution Dance Studio.
Brush, Brunch, and Mimosas
This event is meant for lovers! Pick up a paintbrush, eat a delicious lunch, and drink mimosas. It really doesn't get any more romantic than this.
A professional artist will guide you every step of the way of creating your own beautiful painting. Limited spots are available for this event that only costs $20 per person, compared to other painting parties that can cost up to 3 times as much.
This experience will take place on June 1st, at the Festival Marketplace at 7 pm. Get your tickets, today!
MSC Seaside
Want another option for a getaway cruise? The MSC Seaside will be visiting Puerto Rico, Virgin Islands, St. Maarten, and the Bahamas for 7 nights, from June 8th – 15th. This is no ordinary cruise ship. It's high-tech features, elegant bars and lounges, and interactive adventures inclusive for all ages are phenomenal.
Have you considered ziplining on a cruise or attending the theater? MSC Seaside brings innovative and classy options for the whole family. Book your cruise today!
Ariana Grande
Need we say more? Ariana Grande will be performing at the American Airlines Arena on June 1st at 8 pm. The Grammy award-winning singer, songwriter, and actress has most recently become the first solo artist to hold the top 3 spots on the Billboard Hot 100 simultaneously, and the second musical act behind the Beatles in 1964.
Her vocal range is often compared to Mariah Carey and was just named the most followed woman on Instagram.
Wynwood Pride 2019
This free three-day block party is a celebration of National LGBTQ Pride month. Held in the Wynwood Marketplace on June 21st, you won't want to miss a full spectrum of diversity that includes a live concert series, lip-sync battles, drag shows, late night DJs, cocktails, family-friendly programming, and food galore.
Add this to your list of free things to do in Miami for June. RSVP today for your free drink!
For more information on hotels, events, special offers, and trip planning, visit us on our website. We have all the travel basics information you'll need to prepare for your trip to Miami. From weather to getting around while you are here, we are a one-stop shop for everything Miami.